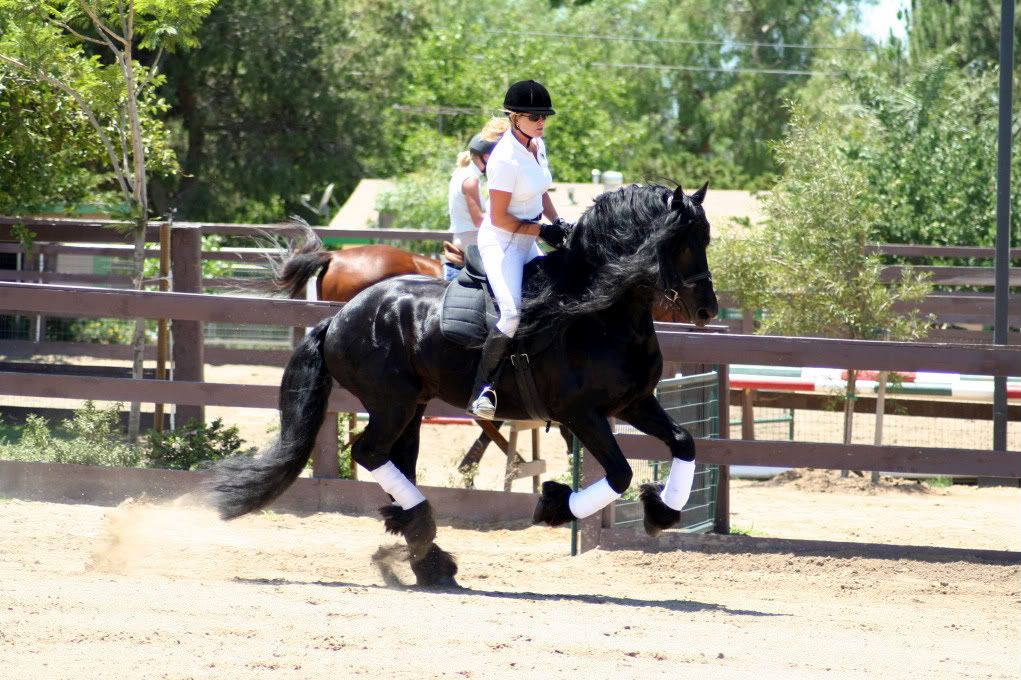 Kathleen Elliott has studied dressage and horsemanship extensively with world-renown instructors. Kathleen has a gift for breaking down concepts into easy-to-understand components. Her students frequently comment on her patient, positive approach to teaching.
Kathleen Elliott is self-made rider and trainer has gained a reputation for good horsemanship and skillful riding by achieving repeated successes with many different horses. Notably, she has taken some very difficult "problem" horses and turned them into very successful and competitive show horses. Kathleen is also very adept in training and bringing along green horses.
Kathleen is a serious and dedicated trainer and rider with high aspirations. Horses trained by Kathleen have a high degree of rideability while also being developed to the best of their athletic abilities. Kathleen is also a sought after instructor and clinician with a positive approach to teaching. Her students have been very successful in the show ring as well as in their relationships with their horses.
Although Kathleen enjoys showing and competing, she takes pride in developing horses and riders, regardless of their competitive aspirations.
Kathleen trains and teaches out of Murrieta, California. The facility is within easy driving distance of the 15 fwy & 215 fwys. Students are welcome to trailer in for lessons.
Before deciding to pursue dressage seriously, Kathleen competed in three day eventing, endurance riding and schooled jumpers.
Inland Empire, Winchester, Hemet, Gavilin Hills, Menifee, Riverside, Temecula, Canyon Lake, Sun City, Murrieta, Lake Elsinore, Perris, Hemet, Chino Hills, Norco, Corona, San Bernardino, Meadowbrook, Wildomar, La Cresta, Fallbrook Southern California, and surrounding equestrian areas
24 Hour Cancellation Policy
Kathleen aims to provide her clients the highest quality service and she prides herself on her training abilities. If you cancel less than 24 hours of your scheduled lesson or training appointment, Kathleen will not only lose your business, but also the potential business of other clients who could have taken your scheduled appointment time. For this reason Kathleen is obligated to compensate for her time as well as make up for our lost revenue.
The full lesson fee will be charged to you for missed appointments that are rescheduled or canceled less then 24 hours. Kathleen requires at least 24 hours notice.